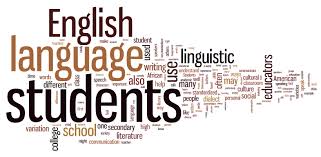 Why Study in UK
UK Qualifications are recognized by employers all over the world. The courses encourage independence, creativity and self- reliance: qualities that employers from around the world look for in potential hires. When making decisions about your future, you may wish to consider the kind of salaries earned by certain professions, the distribution of jobs and vacancies across the UK and other statistics about the current state of the graduate market. UK institutions follow one of the best quality standards in the world. The British government rates Universities, Colleges, and Schools periodically and ranks them between one and five. Come study in top universities in UK through Kings Educational Consultancy - your university education consultant based in Nepal.
Entry dates
Colleges in the United Kingdom have two main entry dates: Spring- January and February Autumn- August and September Students can apply for either of these, though the autumn entry date is more convenient for the undergraduate as it coincides with the board examination here in Nepal.
Admission Requirements
The main entry requirement for undergraduate courses is completion of the 'A' levels or the equivalent- Nepal's Intermediate course in Commerce, Arts, Science or Humanities. Other than this a strong score in the IELTS is also necessary. In order to be convinced that you can afford the costs a college can ask you to provide financial documentation that proves that you are in a position to pay the fees and the living expenses.
Budgets
Schools in the United Kingdom are reasonably priced with tuition starting at 2000 pounds per year at most smaller colleges which run Diploma courses that lead up to a University degree. The better schools will charge up to 5000 pounds and more tuition per year for the above courses and conventional courses. Find out more about Diploma level courses. Find out more about colleges within your budget.
Colleges and Universities
Colleges and Universities in the UK are diverse in nature. There are universities like Oxford and Cambridge to which only the best of the best can aspire and there are also several colleges with BAC (British Accreditation Council) certification that provide excellent courses at economic fees.
Part Time Work
You are allowed to work while you are studying in the U.K. However, be under no illusion because the legal amount of time you are allowed to work per week is in no way enough to cover all your expenses in the U.K. The legal limit for part time work for foreign students in the U.K. is 20 hours per week
Visa Procedure
The procedure of obtaining a student visa for the United Kingdom is relatively easy and stress free. It had been outlined in the following steps: 1. Research colleges and decide which one(s) you would like to attend. 2. Send filled admission forms and all required documents to the college(s) of your choice before the deadline 3. Receive your Acceptance letters from the college 4. Compile your documentation for the Embassy interview 5. Take your interview at the embassy